Communication
Communication Field of Study - Associate of Arts
The Associate of Arts degree in Communication with a speech concentration is a focused program of study which provides a strong foundation in undergraduate interpersonal interaction, group communication, argument and debate, as well as in public speaking skills.
Classes prepare students for transfer to four-year institutions and entry into careers in which effective communication skills are important, such as teaching, public relations, business, mass communication, and law. Some variation in requirements may exist at a particular four-year college or university; therefore it is essential that students also refer to the catalog of the prospective transfer institution and consult a counselor.
The program is intended to help instill a sense of competence and clarity in applying professional communication skills. The development of strong communication skills will encourage confidence and professionalism in all communication situtations.
| Name | E-mail | Phone | Location |
| --- | --- | --- | --- |
| Earhart, Venisa - Faculty Secretary | vgarza_2077 | (956) 872-2366 | Pecan L-154 |
| Name | E-mail | Phone | Location |
| --- | --- | --- | --- |
| Cantu, Dr. Rosalinda | rcantu | (956) 872-2558 | Pecan L-156 |
| Cardenas, Moraima | mcardenas | (956) 872-2520 | Pecan L-164 |
| Chapa, Jason | jjchapa | (956) 872-5612 | Pecan PB 28-B |
| Fuentes, Andrea | amfuentes | (956) 872- 5632 | Pecan PB 27-A4 |
| Garcia, Irma | igarcia11 | (956) 872-2366 | Pecan PB 1-112A |
| Jimenez, Carmela | cjimenez | (956) 973-7640 | Mid-Valley G-241 |
| Nunn, Laura | lauranunn | (956) 872-2567 | Pecan J2-1018 |
| Ortega-Hilpert, Elizabeth | eortega | (956) 872-2656 | Pecan L-163 |
| Scales, Michael | mjscales | (956) 872-5610 | Pecan J2-1010 |
| Taylor, Dawn | dtaylor | (956) 872-3479 | Pecan L-162 |
| Walker, Mary | mtwalker | (956) 872-6787 | Pecan PB 1-132 |
| Wyatt, Debra | dwyatt | (956) 447-6650 | Mid-Valley G-240 |
For Adjunct Faculty please call (956) 872-2366
Communication Department Chair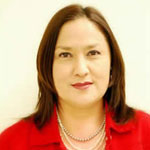 Dr. Rosalinda Cantu
Office: Pecan Bldg. L-156
Office Phone: (956) 872-2558
Department Phone: (956) 872-2366
Department Fax: (956) 872-2393
E-mail: rcantu@southtexascollege.edu
Ph.D. Bowling Green State University
M.A. The University of Texas-Pan American
B.A. The University of Texas-Pan American
Department Contact
Office Location: Pecan Campus L-154
Telephone: (956) 872-2366
Fax: (956) 872-2393