Social & Behavioral Sciences Division
Our Programs
Get Started at STC!

1-855-Go-To-STC
Anthropology studies the primordial origins of humans, how we evolved, how we populated the continents and why we vary genetically, physically and culturally.
The Child Development Department is committed to improving and promoting the quality of services and programs for young children and families in the communities.
The need for college-level training in the field of Criminal Justice has grown dramatically. Law enforcement, correctional, probation and parole agencies have recognized the value of college training for their employees.
The Associate of Arts in Teaching (AAT) introduces students to the teaching profession. Students may choose between Elementary, Middle School, and High School Education curricula tracks.
The philosophy of the Kinesiology Program encourages student participation in a variety of activities, especially those involving new skills. The Kinesiology Program emphasizes individual sports and fitness that has carry-over value beyond the student's school years.
The Associate of Arts degree with a field of study in Political Science is designated for students planning to transfer to a baccalaureate degree program in Political Sciences or related field at four-year institutions.
Psychology is the scientific study of behavior and mental processes. Those who are interested in Psychology can contribute to educational and occupational environments, work within communities to promote physical and mental health, and conduct research.
Social work is a profession devoted to helping people function the best they can in their environment. Social workers provide advice, advocacy, and support to those who have personal and social problems and work in the community to promote social justice.
Sociology is the study of social life, social change, and the social causes and consequences of human behavior. Sociologists investigate the structure of groups, organizations, and societies, and how people interact within these contexts.
Contact Social & Behavioral Sciences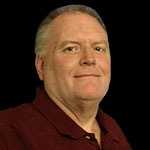 Division Contact
Rose Colorado
Pecan G-136
956-872-8393