Music
The department of Visual Arts & Music of South Texas College, through excellent teaching and service to our community, promotes an enhanced awareness of the role of art and music in our society. Our purpose is to provide a stimulating environment that encourages lifelong learning, promotes cultural awareness and enriches the quality of life in Hidalgo and Starr counties through performance and study.
The Associate of Arts with a field of study Fine Arts/ Visual Arts Concentration is a focused program of study which provides a strong foundation in undergraduate art skills training and prepares students pursuing art careers for advanced production of art and successful transfer to upper division colleges and universities.
Associate Degree
| Name | E-mail | Phone | Location |
| --- | --- | --- | --- |
| Garza, Irene - Secretary | igarza_3299 | 956-872-2503 | Pecan A 117 |
Click each name for more info
For Adjunct Faculty please call (956) 872-6412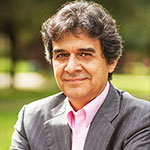 William Buhidar
Department Chair - Music Instructor
"We're a fortunate lot, we musicians. As challenging as perfecting a piece of music can be, from practice to performance, in the end we get to do what we love - make music!"
William Buhidar's conducting work has been presented on broadcasts of National Public Radio's "Performance Today" and programmed on radio stations such as Baltimore's WBJC-FM. Concert reviews of his performances reflect his solid reputation among critics and audiences alike. Mr. Buhidar has conducted a wide spectrum of music that has included symphonic and chamber orchestra concerts, complete dramatic opera and ballet productions, choral programs, and a wide variety of "pops" concerts. He is also an active Clinician/Consultant for Youth Orchestras. Additionally, Mr. Buhidar was selected through competitive audition as a participant in the Eastman School of Music Summer Conducting Institute where he studied with Neil Varon, a former student of Leonard Bernstein and Herbert von Karajan. His participation in the institute resulted in a recent invitation to appear as a Guest Conductor with the Rochester Philharmonic Orchestra. Mr. Buhidar holds a Master of Music Degree in Performance. For additional insight into his professional work please visit http://www.williambuhidar.com/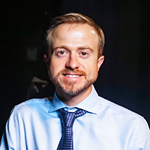 Daniel Cather
Music Instructor
Daniel Cather joined the STC Music Faculty in 2008. He received his Bachelor's and Master's degrees from Eastern Illinois University, where he studied piano and composition. As a student, Daniel graduated with departmental and university honors and 4.0 GPA. He was selected as the soloist to perform Saint-Saëns's Second Concerto I. Andante sostenuto and Prokofiev's Concerto No. 3 I. Andante, Allegro with the orchestra for broadcast on public television and received the EIU Distinguished Graduate Student Award. Some of his musical directing credits include: Crazy for You, The Sound of Music, La Cage aux Folles, Honky-tonk Angels, and Working. During his tenure at STC, Daniel started the first Electronic Music classes south of San Antonio and also launched the STC Jazz Combo. He also teaches Music Theory, Class Piano, and Applied Piano courses, and is an active composer and performer.
Electronic Music at STC Video: http://www.youtube.com/watch?v=y7y0esovMM0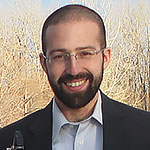 Michael Gersten
Music Instructor
Currently head of the woodwind area at South Texas College, Michael Gersten has shared his expertise in woodwinds, klezmer music, modern music, and improvisation through numerous performances, lectures, and workshops throughout the country. He has been featured at a number of prestigious events, including the National Association of College Wind and Percussion Instructors Conference, the New Music Gathering at the Peabody Conservatory of Johns Hopkins University, and the International Clarinet Association's annual conference. 
Mr. Gersten has studied under Bil Jackson, Stephanie Zelnick, and Lauren Jacobson at the University of Kansas and the University of Northern Colorado.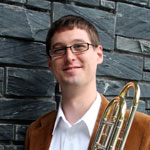 Dr. Benjamin Coy
Music Instructor
Dr. Benjamin Coy serves as the band director and brass instructor at South Texas College. He received his doctorate in trombone performance at The Ohio State University after earning his bachelor's and master's degrees in Chicago, studying with Chicago Symphony musicians Jay Friedman and Michael Mulcahy. As a performer, Dr. Coy has held positions in the Springfield Symphony, Orchestra Iowa, and the Waterloo/Cedar Falls Symphony and shared the stage with notable artists from Lang Lang to Carol Jantsch. Dr. Coy is committed to the growth of brass repertoire, and his publications are available through Kagarice Brass Editions and Cherry Classics Music. For more information, please visit his website, http://www.tenorposaune.com/.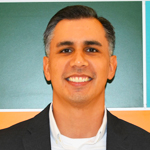 Jaime Garcia
Music Instructor
Jaime Garcia began his classical guitar studies under the tutelage of Dr. Kurt Martinez where he received both Bachelors and Masters Degrees in Performance. He has performed in Master Classes with renowned artists such as Philip Hi, Eduardo Fernandez, Fabio Zanon, Marcin Dylla, Lorenzo Micheli, Isaac Bustos, and Matthew Bishop. Jaime Garcia also heads the newly founded Guitar Department at South Texas College.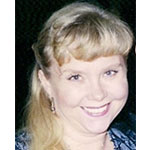 Sharon O'Leary
Music Instructor
Lyric soprano, Sharon O'Leary, has pursued doctoral work in vocal performance at the University of Missouri-Kansas City Conservatory of Music. She holds a Master of Music degree in vocal performance from the University of Missouri-Columbia as well as the Bachelor of Science in Education degree from Missouri Western State University in St. Joseph, Missouri. Throughout her education she has studied with Richard Davis, Martha Longmire, Costanza Cuccaro, Virginia Pyle, and Sharon Grey. She has also coached with George Darden of the Metropolitan Opera and Edwin Penhorwood. Ms. O'Leary is a founding member of the STC music faculty and currently serves as assistant department chair. She teaches voice, music theory, music literature, and is the director of the choir ensemble. At home in many genres of music, she has performed in recital, opera and musical theatre in Missouri, Kansas, Texas, and Italy.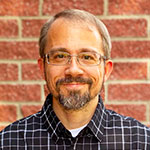 Ron F. Schermerhorn III
Music Instructor / Percussion
Ron F. Schermerhorn III is currently the Director of Percussion Studies at South Texas College. He teaches Music Appreciation, Percussion Ensemble, and Private Percussion. Mr. Schermerhorn earned a Bachelor of Music from The University of Texas at Arlington and a Master of Music from The University of Louisiana at Lafayette in Percussion Performance.
As a performer Mr. Schermerhorn has been a member of the Syracuse Brigadiers Drum and Bugle Corps, Americanos Drum and Bugle Corps, and performed with the Acadiana Symphony Orchestra, San Angelo Symphony Orchestra, and the Baton Rouge Symphony Orchestra.
In 2006 he was awarded 1st place in the College Timpani Competition at the Percussive Arts Society International Convention held in Austin, Texas and in 2003 was awarded 2nd place in the College Snare Competition at the Percussive Arts Society International Convention held in Louisville, Kentucky. Mr. Schermerhorn has also been a featured soloist with The University of Texas at Arlington Wind Ensemble, performing the Rosauro Marimba Concerto and has attended the Leigh Howard Stevens Marimba Seminar, the Bob Becker Ragtime Institute, and The Aspen Music Festival and School.
Department Chair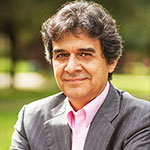 William Buhidar
Office: Pecan A-117
Office Phone: (956) 872-5628
E-mail: wbuhidar@southtexascollege.edu
Department Contact
Office Location: Pecan Campus A 117
Telephone: (956) 872-2503
Fax: (956) 872-2505