Drama
This program is intended to enable students to develop the necessary academic, technical and analytical skills that will provide them with a measurable foundation in the basics of sound theater practices. This degree is useful to an individual seeking employment in the entertainment and media industries. As with any liberal arts degree, salaries vary according to the field chosen by the degree holder.
With an Associate of Arts degree in Drama from STC, students will have attained the pre-professional foundation skills necessary to compete for beginning positions as technicians and/or performers.
In addition to career options in the field of Drama, students with AA-Drama degrees may also choose to pursue advanced degrees in related fields such as television, film, radio, industrial presentations, arts management, and public relations.
Students who desire a career as Drama educators and who earn a Bachelor's degree in this field would be eligible for employment in most public school districts, providing they obtain the necessary teaching certification. Students who earn a BA or BFA degree in Drama can also expect to be marketable in the business or corporate world in areas requiring a combination of verbal, visual and leadership skills. The AA and BA/BFA degrees also serve as the foundation for specialized studies in Drama such as Scene & Lighting Design, Costume Design, Technical Direction, Playwriting, Directing, Performance, Arts Management and Dramaturgy. Completion of the MA/MFA and Ph.D. coursework would make the graduates eligible for teaching positions at colleges and universities.
Get Started at STC!

1-855-Go-To-STC
Degree Plans  Faculty Staff STC Theatre Productions
Associate Degree
Drama
Faculty

| Name | E-mail | Phone | Location |
| --- | --- | --- | --- |
| Garza, Ms. Marcela | mgarza | 956-872-2354 | Pecan L-109 |
| Rodriguez, Joel Jason | jrodriguez | 956-872-2639 | Pecan L-155 |
For faculty not listed, please contact the department.
Staff

| Name | E-mail | Phone | Location |
| --- | --- | --- | --- |
| De Hoyos, Roberto - Theatre Support Services Coordinator | rdehoyos_8271 | 956-872-2348 | Pecan L-104 |
| Earhart, Venisa - Faculty Secretary | vgarza_2077 | 956-872-2366 | Pecan P-1.116 |
| Rodriguez, Daniela - Theatre Support Services Technician / Box Office Manager | drodri72 | 956-872-2301 | Pecan L-104 |
STC Theatre Celebrates their 10th Anniversary with a Season packed with Classics and Comedy.
Download Flyer
South Texas College Theatre celebrates their 10th anniversary with a season packed with classics and comedy.
The Theatre invites the community to become a Season Pass subscriber for another year of fun and quality entertainment. All productions will be held at STC's Cooper Center for Communication Arts, located at the Pecan Campus, 3201 W. Pecan Blvd. in McAllen.

STC Theatre opens the season on Oct. 17, 2019 with William Shakespeare's The Taming of the Shrew. The opening production runs through Oct. 20 and is followed by Rick Johnston's farce comedy Cahoots, from Nov. 14-17. In the spring, the STC Theatre will bring Edmond Rostand's classic to the stage with Joe Roets' adaption of Cyrano, Feb. 20-23. The 2019-20 season wraps up with the Cooper Cabaret – an event celebrating the theatre's 10th anniversary by showcasing local talent, April 30-May 3.

"We wanted to celebrate our 10th anniversary by returning to the classics and farces that were a part of our earlier production seasons," says Drama Department Chair Joel Jason Rodriguez. "We have grown so much in the past ten years and we want to celebrate and honor that ending the season with the Cooper Cabaret. Our productions has always been a mixture of STC and UTRGV students, graduates, and community members and we believe that is what makes South Texas College Theatre so vibrant and rich. What better way to end a season than to showcase the talent that brought us to where we are today?"
PLEASE NOTE OUR TIME CHANGE: all Evening Performances will begin at 7:30PM
Matinee Perfomance will remain at 2:00PM

All Sunday Main Stage matinee productions are ASL interpreted by student interns from STC's Interpreters Training Program. Individual ticket prices for Main Stage productions are $5 for students/faculty/senior citizens/military and $10 general admission. Studio productions cost $5 general admission.
CASH ONLY AT BOX OFFICE
Season passes are also available, allowing patrons to attend all the productions and choose between general or reserved seating. All subscribers also receive special deals for any additional guest performances that may arise throughout the year.

General season passes are $15 for students/faculty/senior citizens/military and $25 for the community. Reserved seating season subscriptions are $25 for students/faculty/senior citizens/military and $35 for the community. Season Passes can be purchased online at: marketplace.southtexascollege.edu.

For more information about STC Theatre, call Dani at 956-872-2301.
STC Productions
Name
Playwright(s)
Date
Cyrano
Adapted by Joe Roets, From the Play by Edmond Rostand. Translated into English by Audrey Van Tuyckom
February 20 - 23, 2020
Cooper Cabaret - Celebrating our 10th Season by showcasing local talent!
April 30 - May 3, 2020
The Taming of the Shrew
William Shakespeare, Adapted by Roberto De Hoyos
October 17 - 20, 2019
Cahoots
Rick Johnston
November 14 - 17, 2019
A Dream Play
August Strindberg
May 2-5, 2019
The 25th Annual Putnam County Spelling Bee
Book by Rachel Sheinkin / Music & Lyrics by William Finn / Conceived by Rebecca Feldman
February 21-24, 2019
Sylvia
A.R. Gurney
November 15-18, 2018
Miss Holmes
Christopher M. Walsh
October 18-21, 2018
columbinus
The United College Theatre Presents
June 21-24, 2018
The Elephant Man
Bernard Pomerance
April 26-29, 2018
The Illusion
Tony Kushner
February 22-25, 2018
The Indian Who Wants The Bronx
Israel Horovitz
November 16-19, 2017
The Turn Of The Screw
Henry James
October 19-22, 2017
Woyzeck
George Buchner
June 22-24, 2017
Oedipus Rex
Sophocles
April 27-30, 2017
Boeing, Boeing
Marc Camoletti
February 23-26, 2017
The Jungle Book
Rudyard Kipling
November 17-20, 2016
The Man Who Shot Liberty Valance
Dorothy M Johnson
October 20-23, 2016
A Night With Edgar Allen Poe
Keneth Johnson
June 23-26, 2016
Between You, Me and the Lampshade
Raul Castillo
April 28-May 1, 2016
The Miss Firecracker Contest
By Beth Henley
November 19-22, 2015
Crime and Punishment
By Marilyn Campbell and Curt Columbus, Based on Novel by Fyodor Dostoevsky's
October 15-18, 2015
Almost, Maine
John Cariani
June 25-28, 2015
The Highest Heaven
Jose Cruz Gonzalez
Apr. 30 - May 3, 2015
William Shakespeare's Land of the Dead
John Heimbuch
Feb. 26 - Mar.1, 2015
Peter Pan
J.M Barrie, a new version by John Caird and Trevor Nunn
Nov. 20-23, 2014
The Boys Next Door
Tom Griffin
Oct. 16-19, 2014
The House of Yes
Wendy Macleod
Jun. 26-29, 2014
A Midsummer's Night Dream
William Shakespeare
May 1-4, 2014
Roosters
Milcha Sanchez-Scott
Feb. 27 - Mar. 2, 2014
Daddy's Dyin' Who's Got the Will?
Del Shores
Nov. 21-24, 2013
Frankenstein
Philip Grecian, Novel by Mary Wollstonecraft Shelley
Oct. 17-20, 2013
El Nogalar
Tanya Saracho
Jun. 27-30, 2013
Tea Time
Mitch Harris
Jun. 20-23, 2013
The Portrait The Wind The Chair
Y York
May 2-5, 2013
A Dolls House
Henrik Ibsen
Feb. 21-24, 2013
A Tuna Christmas
Ed Howard, Joe Sears, Jaston Williams
Nov. 29 - Dec. 2, 2012
44 Plays for 44 Presidents
Andy Bayiates, Sean Benjamin, Genevra Gallo-Bayiates, Chloe Johnston and Karen Weinberg
Nov. 1-4, 2012
A Year With Frog and Toad
Robert Reale, Willie Reale Based on book by Arnold Lobel
Oct. 11-14, 2012
Diner of the Dead, A Zombified Experience
Jason Huerta & Jerrome Warden
Jun. 28-30 & Jul. 1, 2012
The Brothers Grimm Spectaculathon
Don Zolidis
May 3-6, 2012
---
Contact Drama Program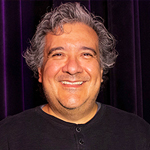 ---
Department Contact
Venisa Earhart
Pecan P-1.116
956-872-2366
Undecided? Explore Career Choices